This August, the Magenta team at Google Research and Bay Area non-profit Gray Area present BitRate, a month-long series focused on experimenting with the possibilities of Music and Machine Learning.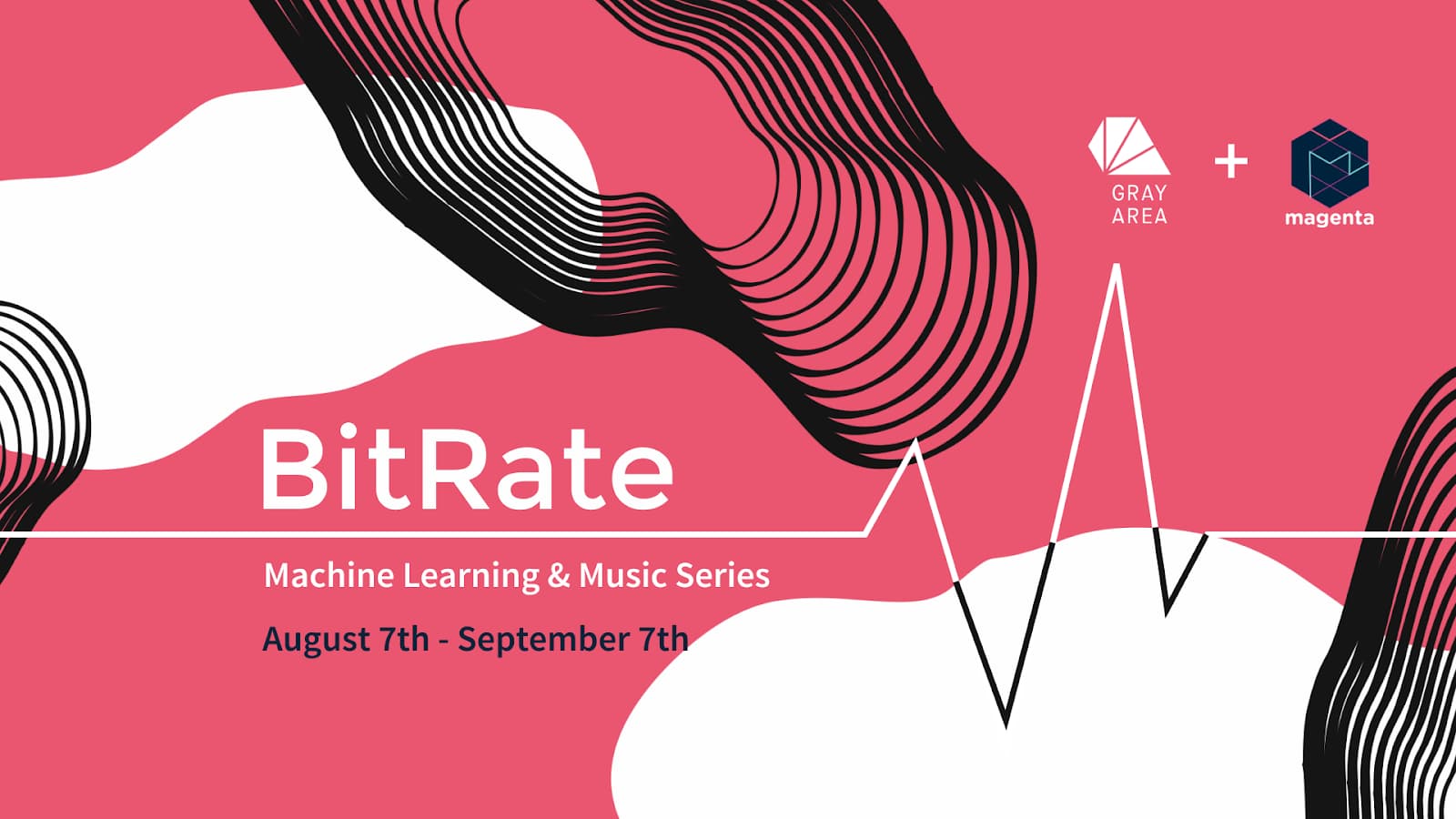 Gray Area is San Francisco's leading media art center, merging art, science and technology towards social transformation. Their new initiative Patch responds to the ongoing global crisis by bringing the creative community online to explore new ways of connecting, learning, and preserving intimacy through live streaming, online education, and virtual spaces.
Spend the month with us exploring new ways of creating at a distance while experimenting with sound and software! Magenta and Gray Area are teaming up to explore the creative integration of machine learning, music, and art in new software applications during a full month of remote workshops, lectures, and community hacks. Featuring lectures from community members Rachel Rose Waterhouse, Tero Parviainen, Stephanie Andrews, and talks from both Magenta and Gray Area, BitRate is the place to learn and create something new with music and technology.
Have a song you want to compose with ML?
Is there a new algorithm you want to try and apply to music?
Just want to understand how this all works?
BitRate is the place for you!

The top three projects will have the opportunity to present their work to the Magenta team at Google Research for feedback and guidance, and get to meet the team behind projects like NSynth and DDSP!
The BitRate: Remote Machine Learning & Music Series is open to everyone — no prior knowledge is required. To learn more visit Gray Area's event page, and sign up to participate on Devpost.
We can't wait to see what you create!