Last year, Magenta and Gray Area partnered to host BitRate: a month-long series focused on experimenting with the possibilities of Music and Machine Learning. Over the course of 6 weeks, members of the creative coding community came together to participate in talks, workshops, and performances all focused around building interesting, interactive experiences to share with the world.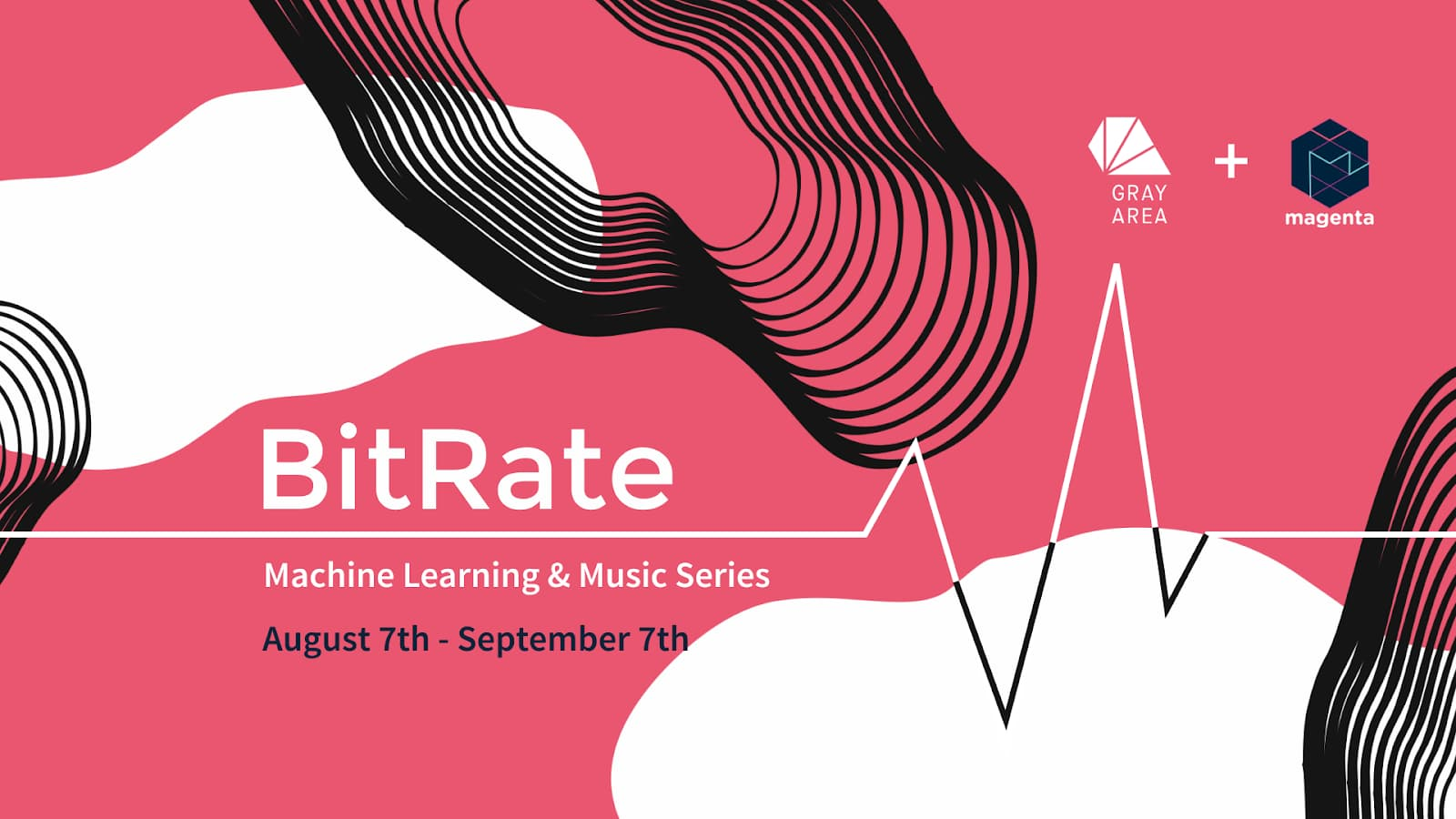 Bitrate was a great success, with over 800 participants from across the world and 33 final project submissions. The submitted projects covered a diverse set of technologies and subject matter, showcasing amazing combinations of technology and art.
Top Submissions: Dear Diary, Maestro, Natya*ML
Honorable Mentions: Sonic Pi Drum RNN GUI, loaf-ai, Sea Change, Lightning Loops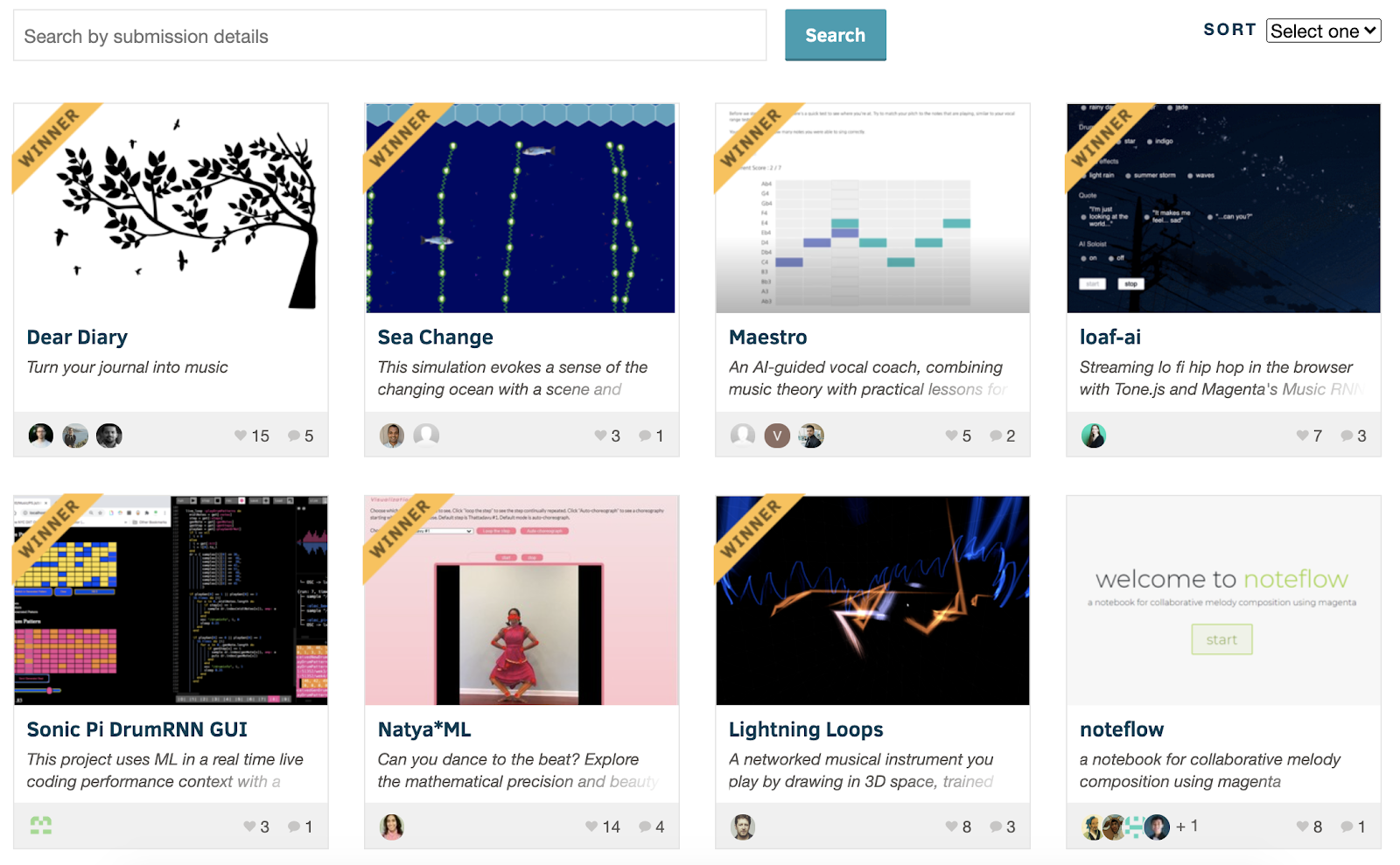 See additional submissions on our event page.
We'd like to extend a big thank you to our organizing team, judges, and volunteers who came together to make this event such a success. We all had so much fun seeing the great work you put together, and we can't wait to see what you create in the future!