Native Apps
Native applications run on your local machine and typically require you to install additional software, but are sometimes better suited for professonal use.
Magenta Studio
Magenta Studio is a collection of music plugins for Ableton Live built on Magenta's open source tools and models. It can also be downloaded as standalone, native apps with no additional dependencies.
NSynth MaxForLive Device
A MaxForLive Device that integrates into both Max MSP and Ableton Live. It allows you to explore the space of NSynth sounds through an intuitive grid interface.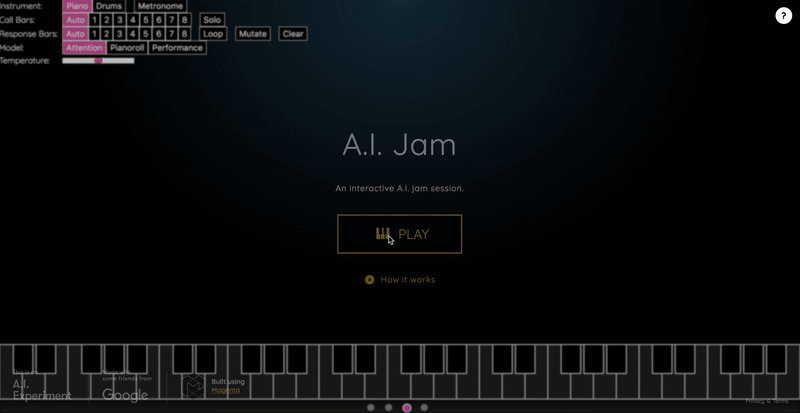 A.I. Jam (NIPS 2016 Demo)