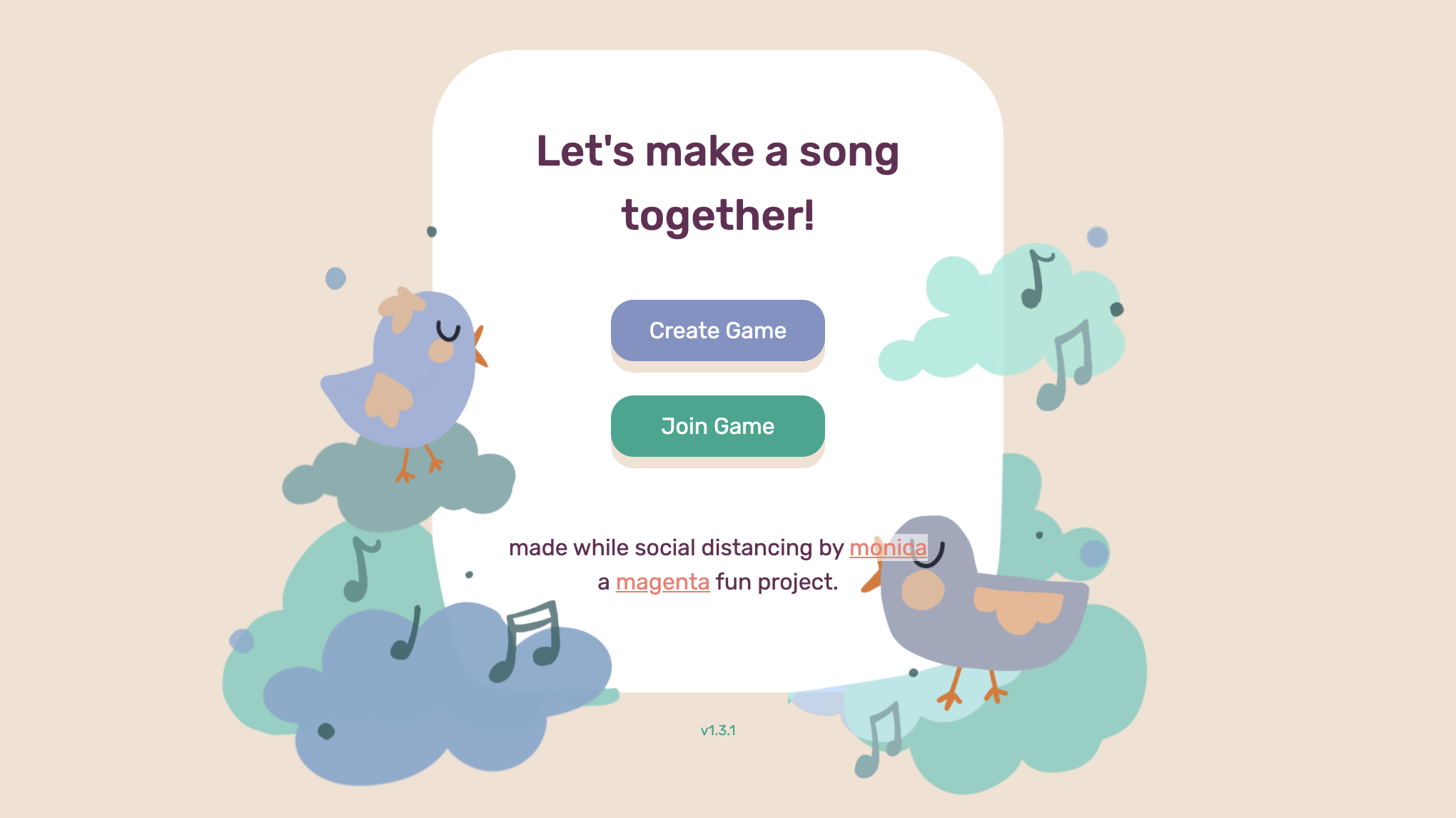 As social distancing has us all spending less and less time physically together, staying connected to friends right now can be challenging. Even here at Magenta, the team is physically farther away from each other and it's been hard finding ways to feel connected while all at home.
To help you and your friends have a bit of fun, we're releasing Make A Song Together, a small game that lets you play with friends to build your very own musical masterpiece! Create a game, share the link, and work together to design a unique, collaborative composition. After you finish, our GrooVAE model will generate a nice drum accompaniment to match your team's melody, just as in the Magenta Studio plugin and Drumbot web app. From there, click play and listen to your song!
If you make something you like, post it and tag us on Twitter, using #MadeWithMagenta We would love to hear what you've created. Grab some friends and make a song together!
Thank you to Frances Berriman for the very cute illustrations.